Business
Bellinger, Stroman Open Door For Cubs To Chase Ohtani, Yamamoto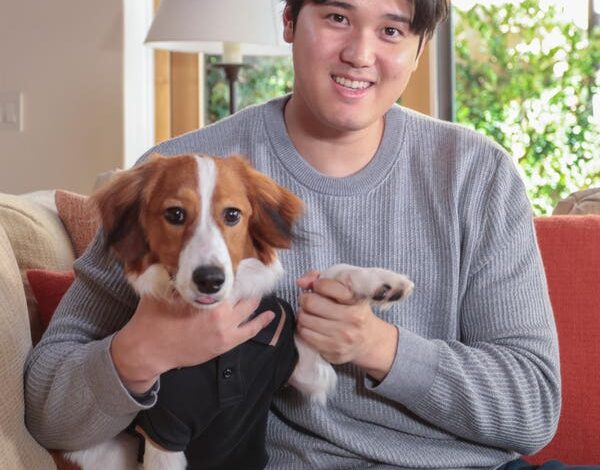 The Cubs would have loved to have kept Cody Bellinger, even if he projected more as a first baseman than center fielder in the team's player inventory. They expected to have Marcus Stroman in their surprisingly deep starting rotation. But because both those players walked away, this will be a very intriguing off-season for Jed Hoyer, the president of baseball operations, and owner Tom Ricketts.
Stroman and Bellinger accounted for about 20 percent of the Cubs' $184.2 million Opening Day payroll last season, per figures compiled by Cot's Contracts. They currently have about $169 million projected for 2024, including $18 million estimated for eight arbitration-eligible players.
Including the benefits that are added on top of salaries, they are almost $52 million under next year's Competitive Balance Tax threshold of $237 million. That means Hoyer and GM Carter Hawkins can be aggressive in pursuing options on the free agent market, which is unusually deep in pitchers with impact arms.
They could also be active making trades. That market is led by the 25-year-old Juan Soto, who is a year away from free agency and being made available as the Padres look to cut their payroll. ESPN's Jeff Passan reports that Mets first baseman Pete Alonso, Rays infielders Isaac Paredes (initially signed from Mexico by the Cubs) and Brandon Lowe, White Sox ace Dylan Cease (whom the Cubs drafted but traded) and Tigers closer Alex Lange (yet another former Cubs minor-leaguer) are among the players being made available by their teams.
The Cubs are among the teams aggressively pursuing the market's top free agent, slugging first baseman-pitcher Shohei Ohtani, according to Chicago reporters. It's unclear how an Ohtani deal would work given the elbow surgery he had in September. He'll be a first baseman only when he returns in 2024, perhaps limiting the size of his contract.
But every team with money to spend seems to be in on the two-way talent who had a 1.066 OPS last season and has homered once every 13.1 at-bats the last three seasons. That could drive bidding beyond $400 million, if not $500 million.
It's unclear if Ricketts would invest so heavily but a $40 million salary perhaps seems feasible when you combine the salary Stroman opted out of ($25 million) with the Qualifying Offer Bellinger turned down ($20.325 million).
Those two players generated a combined 6.0 rWAR with solid seasons last year. Ohtani produced 10.0, which broke down as 6.0 hitting, 4.0 pitching.
Ohtani has indicated he would like to sign early in the process, perhaps even before baseball's winter meetings in early December. That would benefit the teams interested in him, allowing them to turn their interest elsewhere.
Righthander Yoshinobu Yamamoto, who has won the Japanese equivalent to the Cy Young award each of the last three seasons, is believed to be high on the Cubs' radar. He delivered a 1.21 ERA over 164 innings for the Orix Buffaloes last season and just turned 25.
Behind Ohtani and perhaps Soto (assuming the acquiring team signs him long-term), Yamamoto appears to be the biggest difference-maker in a market that also includes two-time Cy Young winner Blake Snell, Matt Chapman and 25-year-old Korean center fielder Jung-hoo Lee.
The Cubs haven't been invested this deeply into a player-acquisition mode since the off-seasons of 2014-15 and 15-16, when Theo Epstein dove in after hiring Joe Maddon as his manager.
This round of not-so-trivial pursuit likewise follows the hiring of Craig Counsell as manager. He landed a record five-year, $40 million contract to replace David Ross, per Spotrac.
"I saw quickly that the organization is in great health," Counsell said during his introductory news conference at Wrigley Field. "There is momentum happening here."
Stroman and Bellinger, it seems, did their part to get the ball rolling.
Read the author's full story
here
Get Best News and Web Services here