Forex
Gold holds monthly low as Fed policymakers see more rate hikes appropriate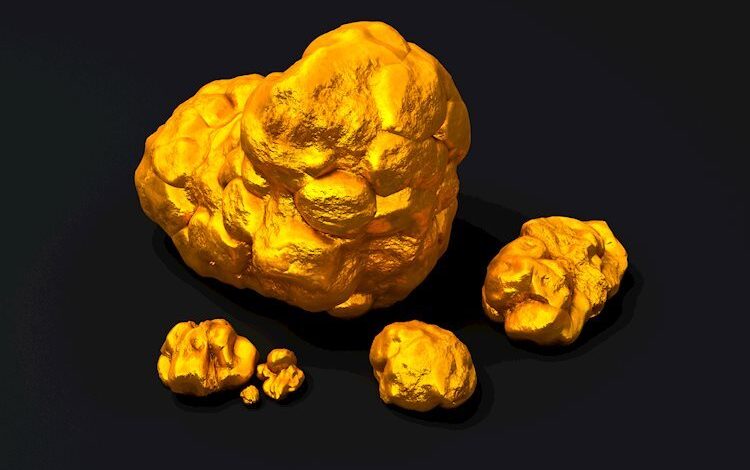 Share:
Gold price faces an intense sell-off as Fed's hawkish stance strengthens the US Dollar.
The US economy has remained resilient on the grounds of a tight labor market and robust household demand.
Investors await the US Durable Goods Orders to put some light on the manufacturing sector's outlook.
Gold price (XAU/USD) hits a fresh monthly low as pressure from a strong US Dollar and high Treasury yields deepens after Federal Reserve (Fed) policymakers see further policy-tightening appropriate. The precious metal skids below the crucial support of $1,900.00 as excess inflationary pressures seem stickier than expected and may encourage the Fed to keep interest rates elevated for a longer period than projected.
The US economy has remained resilient on the grounds of tight labor market conditions and strong consumer spending, but the manufacturing sector has been a major headwind. A revival in the Manufacturing PMI could strengthen the US economy further. For more guidance on factory activity, investors will focus on the US Durable Goods Orders data, which will draw some light on the manufacturing sector outlook.
Daily Digest Market Movers: Gold price pressured by upbeat US yields
Gold price continues its two-day sell-off, dropping to over one-month low near $1,895 as US economic resilience stems concerns of a rebound in inflation.
US inflation, measured by the Core Consumer Price Index, has softened from its peak of 6.6% to 4.3% in August, pressured by the Federal Reserve's aggressive rate-tightening cycle. The last leg of high inflation seems stubborn due to robust consumer spending and steady wage growth.
Tight labor market conditions and strong consumer spending momentum could slow down progress on inflation as the overall demand remains robust.
In addition to that, commercial banks have not shown any sign of sharp contraction in credit despite tight lending standards.          
As inflationary pressures in excess of the 2% desired rate seem a hard nut to crack for Fed policymakers, the plot of "higher interest rates for longer" will keep Gold prices under pressure.
As per the CME Group Fedwatch tool, traders see almost an 81% chance that interest rates will remain steady at 5.25%-5.50% at the November monetary policy meeting. Traders see a 64% chance for interest rates remaining unchanged for the remainder of the year.
Lately, Fed policymakers, namely Minneapolis Federal Reserve Bank President Neel Kashkari and Boston Fed President Susan Collins, supported further policy tightening.
Fed Collins said on Friday that a further rate hike is certainly not off the table. She further added that inflation can fall with only a modest rise in unemployment and that core services inflation excluding shelter has not yet shown a sustained improvement.
The US economy is operating at full employment levels despite the Fed's historically aggressive restrictive monetary policy. This may keep inflation sticky.
Meanwhile, the US Dollar extends its winning spell as the American economy seems to be coping better than expected with the consequences of higher interest rates. The US Dollar Index (DXY) prints a fresh 10-month high at 106.32 amid global slowdown fears. 10-year US Treasury yields remain upbeat, above 4.5%, on hawkish interest rate outlook.
The US Conference Board reported a decline in the Consumer Confidence Index to 103.0 in September from August's reading of 108.7. The Conference Board commented that the decline in consumer confidence was visible among all age groups. Households seem worried about sticky consumer inflation, political uncertainty, and higher interest rates.
On Wednesday, investors will focus on the US Durable Goods Orders data for August, which will be published at 12:30 GMT. Investors will keenly watch the data as the US manufacturing sector is going through a vulnerable phase.
Orders are seen contracting at a slower pace of 0.5% against the 5.2% decline seen in July.
Technical Analysis: Gold price stabilizes below 200-EMA
Gold price delivers a breakdown of the Symmetrical Triangle chart pattern formed on a daily time frame. A downside break of the neutral triangle could lead to higher volatility that results in wider ticks and heavy selling volume. The precious metal seems to be stabilizing below the 200-day Exponential Moving Average (EMA) around $1,908.00. Momentum oscillators indicate a fresh trigger of a bearish impulse.
Fed FAQs
Monetary policy in the US is shaped by the Federal Reserve (Fed). The Fed has two mandates: to achieve price stability and foster full employment. Its primary tool to achieve these goals is by adjusting interest rates.
When prices are rising too quickly and inflation is above the Fed's 2% target, it raises interest rates, increasing borrowing costs throughout the economy. This results in a stronger US Dollar (USD) as it makes the US a more attractive place for international investors to park their money.
When inflation falls below 2% or the Unemployment Rate is too high, the Fed may lower interest rates to encourage borrowing, which weighs on the Greenback.
The Federal Reserve (Fed) holds eight policy meetings a year, where the Federal Open Market Committee (FOMC) assesses economic conditions and makes monetary policy decisions.
The FOMC is attended by twelve Fed officials – the seven members of the Board of Governors, the president of the Federal Reserve Bank of New York, and four of the remaining eleven regional Reserve Bank presidents, who serve one-year terms on a rotating basis.
In extreme situations, the Federal Reserve may resort to a policy named Quantitative Easing (QE). QE is the process by which the Fed substantially increases the flow of credit in a stuck financial system.
It is a non-standard policy measure used during crises or when inflation is extremely low. It was the Fed's weapon of choice during the Great Financial Crisis in 2008. It involves the Fed printing more Dollars and using them to buy high grade bonds from financial institutions. QE usually weakens the US Dollar.
Quantitative tightening (QT) is the reverse process of QE, whereby the Federal Reserve stops buying bonds from financial institutions and does not reinvest the principal from the bonds it holds maturing, to purchase new bonds. It is usually positive for the value of the US Dollar.
Read the author's full story
here
Get Best News and Web Services here