Investing
Founder and CEO of GM's self-driving car unit resigns in wake of safety problems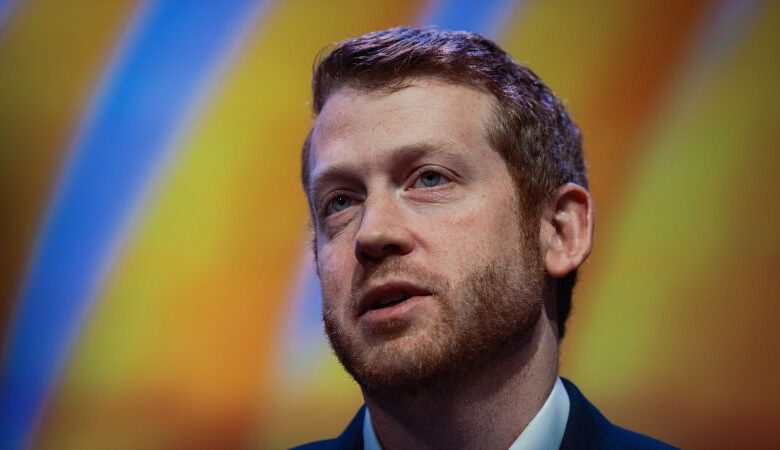 Kyle Vogt, the head of General Motors' self-driving car unit Cruise, resigned from the company late Sunday. His departure came the day after he apologized to the unit's employees for problems that led to action from state and federal regulators in the wake of a series of accidents.
It's a relatively rapid turn of events at the company, which just three months ago had won approval to operate its driverless taxis 24/7 in San Francisco and announced plans to expand to additional US cities. And a month ago it announced it would team with Honda to bring robotaxis to Japan.
But collisions and injuries involving pedestrians forced the company to essentially halt its robotaxi service nationwide at the end of October after California authorities revoked its right to operate driverless cars in the state.
Despite the myriad of problems and the turnover at the top, GM said Sunday it was sticking with Cruise and its efforts to develop self-driving cars. Besides the safety issues at Cruise, the unit has cost the company $5.9 billion before interest and taxes since the start of 2020. A bit more than a year ago, Ford and Volkswagen pulled the plug on their own joint efforts to develop self-driving cars, as executives at those rival automakers questioned whether robotaxis would be financially viable anytime soon.
The most serious accident involving Cruise was one on October 2 involving a pedestrian in San Francisco who was critically injured when hit, first by a traditional human-driven car, then by a Cruise driverless car. The pedestrian was trapped under the Cruise vehicle and dragged for 20 feet according to documents related to the accident.
Two weeks later the National Highway Traffic Safety Administration said that accident and reports of other accidents involving Cruise vehicles and pedestrians, prompted it to launch a safety probe into Cruise vehicles.
Following the NHTSA announcement, and the action by California authorities to revoke its right to operate driverless cars there, Cruise announced it was suspending its driverless taxi service, although it was continuing its service with drivers in the car ready to take over for the self-driving feature.
Earlier this month Cruise recalled the vehicles.
"I am sorry we have veered off course under my leadership and that this has affected many Cruisers in a deeply personal way," wrote Vogt Saturday in the email to employees reported by Reuters.
"As CEO, I take responsibility for the situation Cruise is in today," he wrote.  "There are no excuses, and there is no sugar coating what has happened. We need to double down on safety, transparency, and community engagement."
Vogt founded the company in San Francisco in 2013, and sold an 80% majority stake to GM in 2016 for $581 million, with half of that in cash and the rest in GM stock.
Much of the remaining 20% stake in Cruise had been held by employees of the unit, who had the opportunity to sell their shares back to GM. Reuters reported last week that it had temporarily halted those share sales by employees due to its financial and safety problems, only to restart the sales in the face of employee complaints.
The company confirmed Sunday night it had accepted Vogt resignation. GM had already moved to take greater control over the unit, last week naming GM General Counsel Craig Glidden as co-president and chief administrative officer of Cruise. Mo Elshenawy, who had been with Cruise for six years, was named the other co-president, in addition to his role as chief technology officer. No new CEO was named Sunday as part of Vogt's departure statement.
"GM has made a bold commitment to autonomous vehicle technology because we believe in the profound, positive impact it will have on societies, including saving countless lives," GM said in a statement Sunday night.
"We believe strongly in Cruise's mission and the transformative technology it is developing. We fully support the actions that Cruise leadership is taking to ensure that it is putting safety first and building trust and credibility with government partners, regulators, and the broader community," said the statement. "Our commitment to Cruise with the goal of commercialization remains steadfast."
– CNN's Peter Valdes-Dapena contributed to this report.
Read the author's full story
here
Get Best News and Web Services here