Lifestyles
The Executive Bob Is Autumn's Most In-Demand Haircut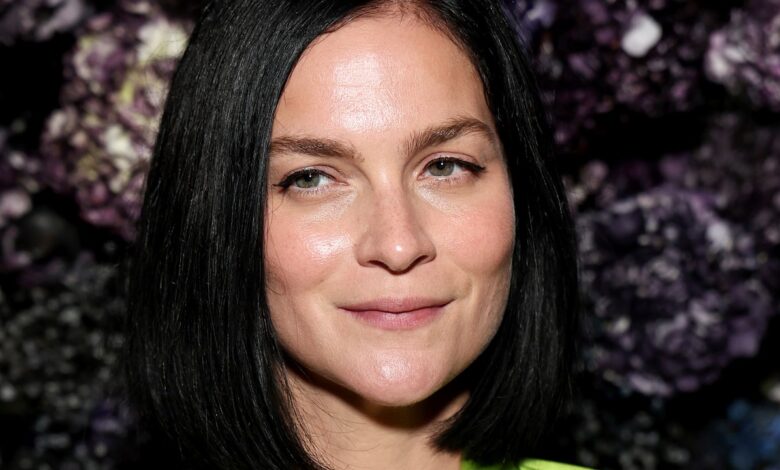 If the more rough and ready, lived-in haircuts of the moment–think rockstar shags or mussed-up curtain bangs–simply aren't for you, then perhaps a this bob haircut, dubbed the executive bob will tempt you? Set to be the style of autumn, and already popular with the street-style set, the executive look lends polish and finesse to the bob, which in its most traditional form is all one length.
Ask any stylish woman and she'll tell you she has established a "uniform" to make getting dressed each day a straightforward affair–the executive bob haircut is the beauty equivalent of this approach. It is sleek, minimal, flyaway-free and speaks for itself. Understated, but with undeniable impact, this is a cut that means business.
"Bobs, generally, are an uncomplicated cut and they lend themselves to different characters, moods and styles," says Luke Hersheson, who explains that the executive bob isn't necessarily defined by its shape, but by its overall mood and finish. Cut with precision (but not too much) and without fuss, you won't find layers or face-framing pieces with this cut, but you will find healthy shine, movement and a certain level of polish.
"What's really important for a haircut like this is the color," says Hersheson. "It's all about all-over block colour, to achieve a sense of uniformity. If you throw in balayage or highlights, it starts to feel too done. Instead, it's a great cut to try to enhance an all-over color look." This also makes it lower maintenance and easier to keep looking fresh.
Read the author's full story
here
Get Best News and Web Services here