Canada
52nd Canadian Western Agribition kicks off in Regina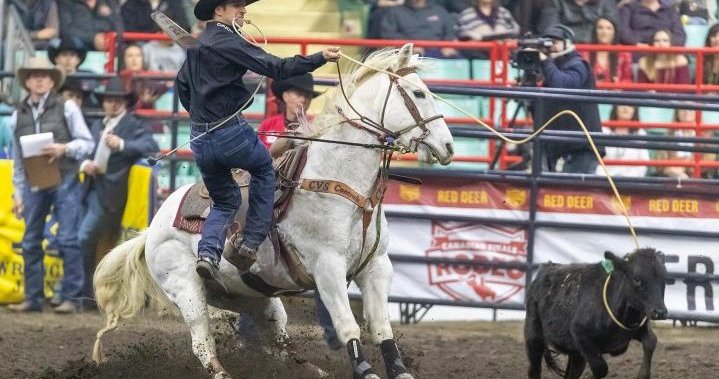 It's time to dust off your boots and grab your hat as the 2023 Canadian Western Agribition has officially kicked off.
It marks the 52nd edition of the largest livestock show in Canada, which runs in Regina until Saturday, Nov. 25.
Fans can expect the classic rodeos, animals and trade shows they are used to, with a few new events on the way.
According to organizers, for the first time, Agribition will host the BFO Canadian Grand Prix on Tuesday, "featuring the world's top freestyle bullfighting athletes who will go head-to-head with fierce bulls in the final event of the BFO regular season."
And while the rodeo has always been perhaps the most popular draw to the show, this year it will be bigger than ever as the Miss Rodeo Agribition competition is introduced.
"The champion of this competition will not only win the coveted crown, but also serve as our official brand ambassador, leading the charge in promoting our rodeo culture," Canadian Western Agribition (CWA) said in a press release.
CWA said it expects 120,000 visitors over the six-day event, including over 1,200 international guests from 86 countries.
There will be 150 events taking place with roughly 375 trade show booths. And based on last year's numbers, it expects $96.3 million in provincial economic impact.
"We are proud to be a global showcase for livestock genetics, actively engaging, learning, and interacting with the agriculture industry," said Kim Hextall, the president of CWA.
A full list of Agribition events and when they take place can be found at agribition.com.
&copy 2023 Global News, a division of Corus Entertainment Inc.
Read the author's full story
here
Get Best News and Web Services here