Canada
Does Canada need a foreign interference inquiry? MPs set to vote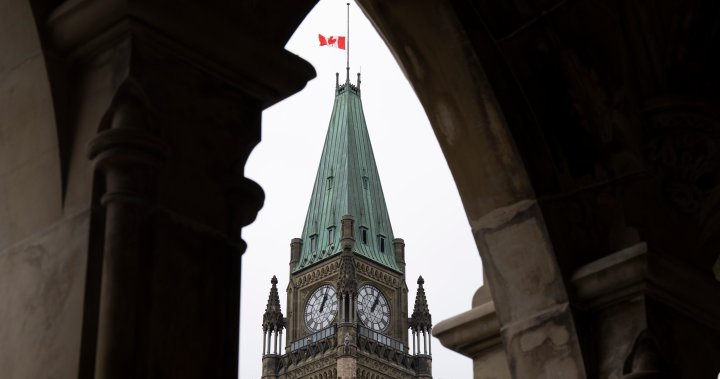 The House of Commons is expected to vote on Thursday on a motion calling for a public inquiry into foreign election interference.
The motion comes from the Standing Committee on Procedure and House Affairs via its NDP members, and was adopted in the report from the committee on March 2 and sent on to the House of Commons for concurrence, or agreement.
"Your committee calls on the Government of Canada to launch a national public inquiry into allegations of foreign interference in Canada's democratic system, including but not limited to allegations of interference in general elections by foreign governments," the motion reads.
It calls for the inquiry to be able to call witnesses from the government and political parties, to investigate the "abuse of diaspora groups by hostile foreign governments," and have the power to order and review all documents it deems necessary, including ones related to national security.
The PROC committee has recently been engaged in a lengthy Liberal filibuster over opposition calls for Prime Minister Justin Trudeau's top aide, Katie Telford, to testify on allegations of foreign interference in Canada's elections.
The Liberals conceded to have Telford testify for two hours on Tuesday, in response to a probe proposed by the NDP. That was different from the proposal originally put forward by the Conservatives, who had argued their own wording would have been more comprehensive.
The Liberals have been under fire after Global News and the Globe and Mail reported on allegations of foreign interference from Beijing in Canada's 2019 and 2021 elections.
Liberal MP Han Dong announced Wednesday he is leaving the Liberal caucus to sit as an Independent MP. That followed a report from Global News that Dong privately advised a senior Chinese diplomat in February 2021 that Beijing should hold off freeing Michael Kovrig and Michael Spavor, according to two separate national security sources.
In an emailed statement to Global News sent Tuesday, Dong confirmed that he had a discussion with Consul General Han, but disputed that he initiated it and also denies that he advised Beijing to delay releasing Kovrig and Spavor from prison.
"I raised the status of Michael Spavor and Michael Kovrig and called for their immediate release," he wrote.
"At every opportunity before they returned home, I adamantly demanded their release to Canada without delay. Any suggestions otherwise are false and are attempts to mislead you and your readers, and slander me."
The Prime Minister's Office said it only became aware of the two-year-old conversation following Global News' inquiries about it.
On Thursday, a spokesman for the Chinese foreign ministry said when asked about Dong's caucus exit that "the Canadian side may be in a better position" to comment, and that "China opposes interference in other countries' internal affairs."
"We have no interest in and will not interfere in Canada's internal affairs," Wang Wenbin said in the official English transcript. "There should be no irresponsible comments on this."
Both the NDP and Conservatives have called for a public inquiry into foreign election interference allegations. Trudeau has appointed a special rapporteur, David Johnston, to recommend whether such an inquiry should take place. Johnston has until May to make his recommendations.
The PROC motion is non-binding, meaning it doesn't have to be followed through on, but if passed, would create more pressure for a public inquiry.
— with files from Sam Cooper and the Canadian Press
&copy 2023 Global News, a division of Corus Entertainment Inc.
Read the author's full story
here