Sports
Erin Matson, 23, becomes youngest college head coach to win a national championship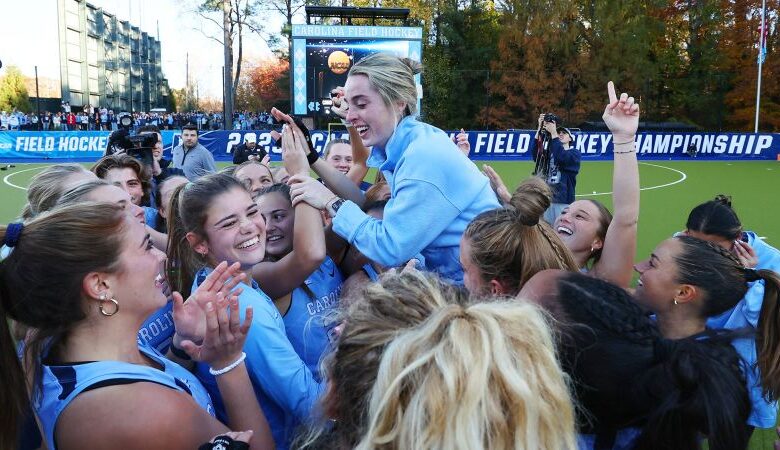 Erin Matson became the youngest college head coach to win a national championship, according to the NCAA.com, after the 23-year-old guided the University of North Carolina – Chapel Hill (UNC) to the field hockey title on Sunday.
In what one US newspaper touted as "arguably the greatest story in college athletics," the Tar Heels needed a double-overtime penalty shootout to beat the Northwestern Wildcats 2-1 at the Karen Shelton Stadium, securing the program's 11th national championship and its fifth in six years.
"I don't know how to put it into words," Matson said, having won the same competition as a UNC player last year.
"I don't know what more you'd want in a national championship matchup than tied at the end of regulation, two overtimes, sudden death shootout, just a phenomenal atmosphere.
"Northwestern gave it their all. It was a great game, so props to them."
The Hollywood storyline started during Maston's five years as a player, where she won four national championships at UNC, before taking up the head coach role this season shortly after graduating.
She replaced Karen Shelton who retired in December 2022 after a successful 42 years in charge of the program.
The 23-year-old's coaching journey comes off the back of an impressive playing career, in which she was part of three undefeated seasons with the Tar Heels.
She had played for the US national team since she was 17 and was awarded the Honda Sport Award for Field Hockey – given to the best female collegiate player – three times.
Matson has sporting success very much in her blood. Her mother played softball and hockey at Yale University, her father played baseball for Delaware and her younger brother plays baseball at Havard, according to UNC.
According to the UNC, 3,200 people – the biggest crowd in the program's history – were in attendance to watch the nail-biting encounter.
Freshman Charly Bruder opened the scoring for UNC in the third quarter, but the Wildcats hit back through Peyton Halsey's penalty stroke.
The scores remained 1-1 through two periods of overtime as the match went to a penalty shootout.
The tension racheted up with the shootout heading into sudden death. UNC goalkeeper Maddie Kahn then made an important block to allow sophomore Ryleigh Heck to win UNC a consecutive national championship.
"Right then and there my mind just went blank," Heck said.
"I don't even remember spinning or scoring, I just remember being with my teammates just cheering. One of the greatest feelings ever."
Like CNN, NCAA.com is owned by Warner Bros. Discovery.
Read the author's full story
here
Get Best News and Web Services here