Sports
Tom Brady has made decision on next season, according to Buccaneers teammates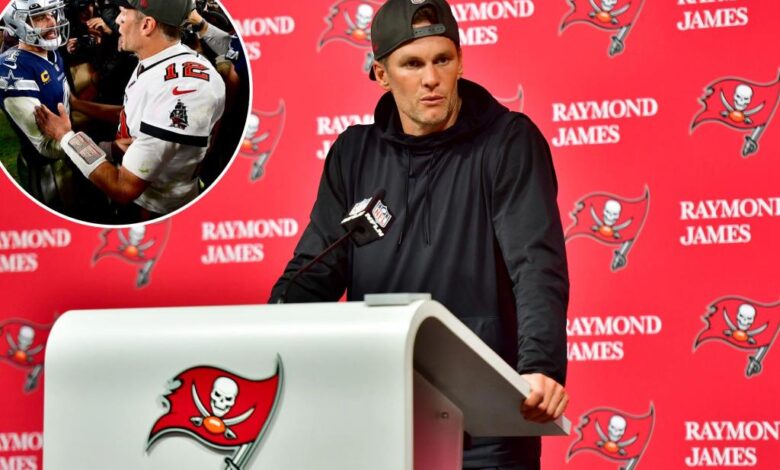 If Tom Brady is going to return for a 24th year in the NFL, some of his Buccaneers teammates reportedly seem to think it won't be with Tampa Bay.
Multiple players got the sense, from their final interactions of the season with Brady, that he has no intention to play a fourth year with the Buccaneers, NFL Network reported on Saturday.
"I'd be surprised if he's back," one Buccaneer told the outlet.
"He sounded like a person saying goodbye for good," another said.
After the Buccaneers were routed by the Cowboys in the NFC wild-card round on Monday, the 45-year-old Brady said he would approach a decision on his future by taking it "one day at a time." He then ended his postgame press conference by thanking reporters for their coverage in what sounded like a goodbye.
"Hopefully, you know, I love this organization," Brady said. "It's a great place to be. I love everyone for welcoming me, all you regulars. And just very grateful for the respect, and I hope I gave the same thing back to you guys. So thank you very much."
Brady is set to become a free agent this offseason for just the second time in his career. The Raiders, Titans and his hometown 49ers are expected to be among the potential suitors for the future Hall of Fame quarterback who would play next season at the age of 46.
If Brady leaves the Buccaneers, who fired offensive coordinator Byron Leftwich earlier this week, they will be stuck with a $35.1 million dead cap hit.
Should Brady choose to retire — and stay retired, unlike last offseason — he has a 10-year, $375 million offer awaiting him to do game commentary for Fox Sports, The Post's Andrew Marchand has reported.
Read the full article
here