Business
China Will End Quarantine For International Arrivals Starting Jan. 8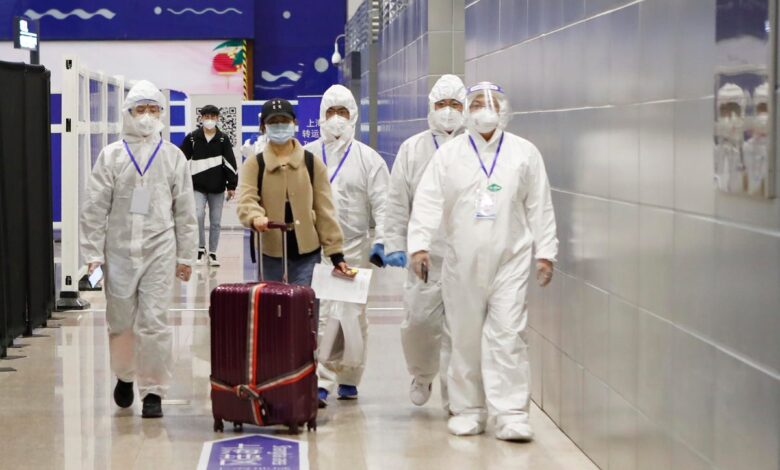 China will end its quarantine requirement for international arrivals in the country on Jan. 8, the National Health Commission said on Monday, according to a report in the China Daily.
Passengers traveling to China will still need to take a nucleic acid test within 48 hours before boarding, however, the newspaper said. Post-arrival nucleic acid screenings and quarantine that have been a fixture for international arrivals during the pandemic will be canceled, China Daily said.
China eased restrictions in its "zero-Covid" policy this month amid slowing growth in the world's No. 2 economy, public protests and disruption to global supply chains.
U.S.-traded shares in Trip.com, China's biggest online travel agency, have gained by more than a fifth in the past month on expectations of eased Covid restrictions that would lead to more travel. Shanghai-based airline China Eastern shares have also increased by more than a fifth in Hong Kong, and Guangzhou-headquartered carrier China Southern has risen by more than a quarter in Nasdaq trade during the same period.
Nevertheless, more than one million individuals could reportedly die from Covid illness in China though 2023 following the recent lifting of its stringent pandemic-related restrictions, the U.S.-based Institute of Health Metrics and Evaluation has projected. (See earlier post.)
China has a population of 1.4 billion – the world's largest.
See related posts:
More Than One Million May Die In China From Covid Through 2023 — Report
U.S., China Advance Discussions On Pact To Accelerate Cancer Drug Trials
What Tension? China Appliance Leader Midea Upbeat About U.S. Market
@rflannerychina
Read the full article
here
Get Best News and Web Services here