Business
Florida Is The Fastest-Growing State For The First Time Since 1957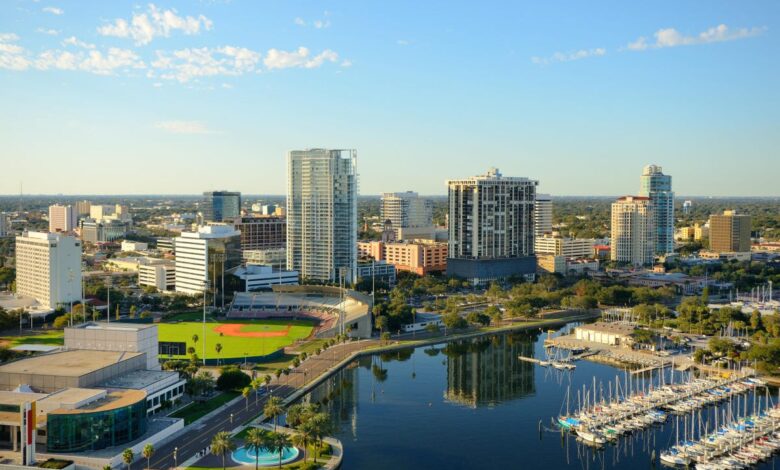 After decades of rapid population increase, Florida now is the nation's fastest-growing state for the first time since 1957. That's according to a new report from the Census Bureau's Vintage 2022 population estimates released today. Florida's population increased by 1.9% to 22,244,823 between 2021 and 2022, surpassing Idaho, the previous year's fastest-growing state.
"While Florida has often been among the largest-gaining states, this was the first time since 1957 that Florida has been the state with the largest percent increase in population," said Kristie Wilder, a demographer in the population division of the Census Bureau.
For the third most-populous state to also be the fastest growing is notable because it requires significant population gains. In the post-World War II era after 1946, Florida's percentage increase in population each year has fluctuated but has always been positive.
In the 1950s, as air conditioning became more prevalent in warmer parts of the country, Florida's annual population growth averaged 6.1%. It hit 8% in both 1956 and 1957, near the peak of the baby boom, marking the last time Florida was the fastest-growing state — until now.
During that decade, Florida's growth far outpaced the national rate, which was between 1.5% and 2% each year that decade. An annual population growth of 8% is exceptionally rapid and translates to a population doubling roughly every nine years.
The baby boom (1946-64) came to an end in the 1960s and Florida's extraordinary growth during the 1950s slowed. However, "slowed" is a bit of a misnomer since, between 1960 and 1989, Florida's average annual growth remained over 3%. Generally, The Sunshine State's population grew at a rate about double the national average.
In the 2000s, the slowing trend continued with Florida averaging an annual growth of 1.7 percent. While this might seem slow compared to Florida's growth in prior years, it is still a brisk pace. During the same period, the national growth hovered around 1% a year.
That trend has continued since 2010. Between 2010 and 2020, national growth dipped from 0.9% to 0.5% each year while Florida's increases ranged from 1% to 2%. In 2022, Florida's growth was nearing that previous decade high at 1.9%, not high compared to past gains but still the fastest among the states. Interestingly, Florida had the second-largest numeric gains behind Texas.
While topping states in percentage increases, Florida also had the second-largest increase in raw numbers of residents. Its 416,754 increase trailed only Texas' 470,708 increase. Florida continued to have the third-largest population in the country, behind California and Texas. Texas' population grew by 1.6%, to 30,029,572, during the one-year period, while California's population declined by 0.3% to 39,029,342.
Other states with the largest percentage increases during the year were Idaho at 1.8%; South Carolina at 1.7%; and South Dakota and Montana, at 1.5 %. States with the largest percentage decreases were New York at 0.9%; Illinois and Louisiana at 0.8%; West Virginia at 0.6%; and Hawaii at 0.5%.
Read the full article
here
Get Best News and Web Services here