Business
Jaime Munguia Vs. Sergiy Derevyanchenko: Odds, Records, Prediction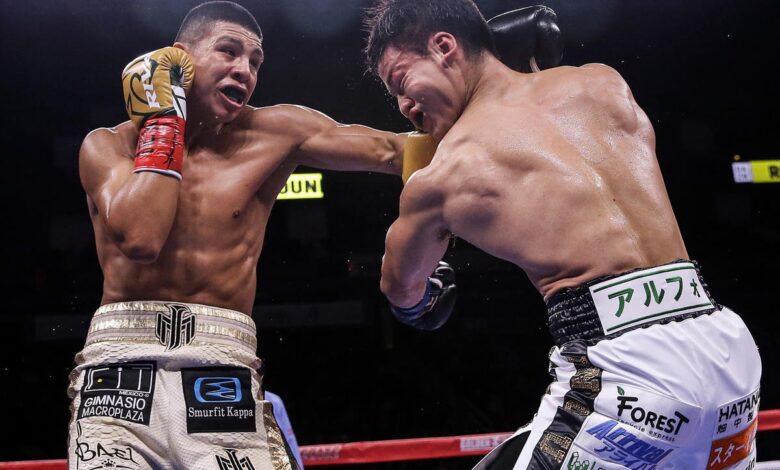 While Jaime Munguia continues to improve his skills as his career progresses, plenty of observers still wonder whether he can be a top-notch super middleweight or middleweight. Though his recent run of opponents has been B-level or worse, Munguia faces on Saturday one of the biggest challenges of his career in Sergiy Derevyanchenko. Here's everything you need to know about Jaime Munguia vs. Sergiy Derevyanchenko, including the odds, their records and a prediction on who will win.
Following Munguia's career has been an exercise in excitement and then frustration. He hasn't had a significant victory against a dangerous opponent since 2018 (when he beat Sadam Ali and Liam Smith in back-to-back fights), and though Munguia is exciting to watch, we still don't know just how good (or great) he could be.
Could Munguia face Gennadiy Golovkin next? What about Jermall Charlo at middleweight? Or Canelo Alvarez? Or David Benavidez? Does Munguia (or the team that surrounds him) actually have an interest in making any of those bouts happen?
"We have always pursued high-profile fighters like Golovkin and Charlo, and those fights haven't materialized due to circumstances that are out of our control," Munguia said. "[Charlo] hasn't fought in (two) years and is still considered the world champion. I am not sure what his plan is moving forward, but I am ready to face him if he wants to get in the ring with me. For Golovkin, we reached out to him for this fight, and he didn't return. I think he may be enjoying a vacation."
At least for the fight on Saturday night, he's facing a well-respected former title challenger who made life difficult for Daniel Jacobs and Golovkin. Derevyanchenko is 37 years old, and he's moving up to super middleweight for the first time in five years. But his technical skills and toughness could be a bother for Munguia.
"I'm a tough fighter, and I am regarded as one of the top fighters in the division" Derevyanchenko said. "If Munguia's team has big plans to make him a superstar, he is going to have to fight people like me and win. It's definitely not going to be an easy fight for either of us."
A victory against Derevyanchenko would certainly garner more respect for Munguia. And if he looks magnificent, that's even better.
"When Derevyanchenko fought Daniel Jacobs, Carlos Adames, when he fought GGG and all these fighters at 160 and 168, he was in do-or-die fights with them," said Oscar De La Hoya, Munguia's promoter. "People know that Derevyanchenko comes to fight. We are all betting on Jaime Munguia to put on a spectacular show, to maybe even be the first one to stop him. And then hopefully the WBC does the right thing and orders the fight with Charlo."
Here's more info on the Jaime Munguia vs. Sergiy Derevyanchenko showdown that U.S. viewers can watch on DAZN beginning at 8 p.m. ET on Saturday.
Jaime Munguia vs. Sergiy Derevyanchenko odds
As a -600 betting favorite (bet $600 to win $100), wagering on Munguia's money line doesn't hold much value (though there is slightly more value now than there was earlier this week when he was -700). Unless you think Munguia beats Derevyanchenko at least nine out of 10 times they fight, I'd avoid that -600. If you like Munguia to win by stoppage, there's solid value at +120. If you like him to take the victory via decision, there's solid value at +110. To me, it certainly feels like a coinflip for how he'll win.
If you were looking for a fun parlay for this weekend's action of boxing (and this is only for entertainment purposes), I might take Munguia to stop Derevyanchenko at +120, Josh Taylor to beat Teofimo Lopez at -210 and Sunny Edwards to beat Andres Campos by decision at -550. If all those bets hit, you'd earn a $284 profit on a $100 wager.
Jaime Munguia vs. Sergiy Derevyanchenko records
The criticism that Munguia has taken for his less-than-stellar list of opponents is mostly well founded. Yes, he's 41-0 with 33 KOs, but the two most-impressive victories of his career came against Ali and Smith and those came in 2018. Since then, Munguia has beaten solid opponents like Tureano Johnson, Spike O'Sullivan and a far-past-his-prime Gabe Rosado, but at this point in his career, he should be fighting A-level boxers.
Derevyanchenko's resume of opponents is much stronger than Munguia's. Unfortunately for him, Derevyanchenko has lost to every elite boxer he's faced, including a close loss to Daniel Jacobs, a close loss to Gennadiy Golovkin and a close loss to Carlos Adames. Derevyanchenko has never been stopped, and it'll be interesting to see if Munguia can be the first.
Jaime Munguia vs. Sergiy Derevyanchenko prediction
Munguia knows it'd be a boon for his career to be the first to knock out the respected Derevyanchenko. He'll be aggressive in this fight, because even though Derevyanchenko has solid power, he'll be undersized vs. Munguia. Besides, Munguia has a strong chin, and that will give him more confidence to go for the KO shot. Say, Munguia by stoppage in the eighth round.
Read the author's full story
here
Get Best News and Web Services here