NFL
NFL power rankings: 49ers, Cowboys, Packers romp to top as Chiefs, Bengals, Steelers fade for Week 2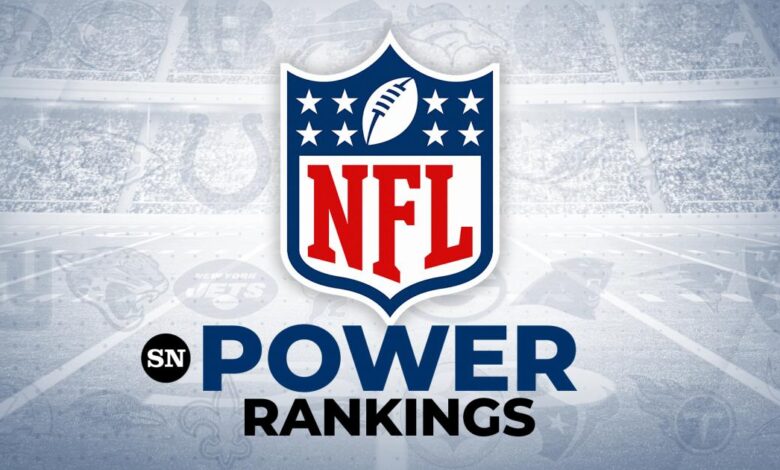 With Week 1 coming to a close, there already are some big shakeups in Sporting News' weekly NFL power rankings. Since the reigning Super Bowl 57 champion Chiefs lost in the opener, there was an opening for a new No. 1 team early in 2023.
Although there were many impressive performances by Super Bowl 58 contenders from Thursday night through Sunday night, one stood out as a total wire-to-wire domination. Meanwhile, some other teams shuffled quickly for better or worse positions in the league hierarchy.
Here's an updated look at Sporting News' NFL power rankings based on what we saw from Week 1 with the regular season under way, from 1-32:
MORE: Worst overreactions from NFL Week 1 games
NFL power rankings Week 2
1. San Francisco 49ers (previous ranking: 3)
The 49ers didn't get a lot of respect going into Pittsburgh, but Brock Purdy proved to be the best second-year passer on the field with plenty of help from Christian McCaffrey and Brandon Aiyuk. The defense made a statement all around money man Nick Bosa.
2. Philadelphia Eagles (2)
The Eagles also handled a traditional AFC power on the road in New England. There was some sign of a hangover for Jalen Hurts and the new-look defense but Philadelphia did well early to keep the NFC a two-team race with San Francisco.
3. Dallas Cowboys (11)
The Cowboys cut the Giants down to size, first with defense and special teams and then with offense for good measure in the second-most impressive East Coast road in Week 1. Dak Prescott had one of the easiest nights for a QB in a rout and Mike McCarthy silenced a lot of louder critics with domination in the rain.
4. Detroit Lions (9)
The Lions' defensive additions, rookie and otherwise, have paid off, and Dan Campbell's run-oriented offense is dangerous and deep to support Jared Goff behind a great line. They are for real, and might be the only chance to stop either the 49ers or Eagles in the NFC.
5. Kansas City Chiefs (1)
The Chiefs missed Travis Kelce a ton against the Lions, and Chris Jones even more. Patrick Mahomes is superhuman, but he also needs help from time to time to take advantage of being in position to win a game late. They need to get well fast vs. the Jaguars in Week 2.
6. Miami Dolphins (10)
The Dolphins played relentless offense with Tua Tagovailoa and Tyreek Hill picking up where they left off with a massive game together and got enough timely defense for Vic Fangio to take a shutout away from the Chargers on the road. Their identity as a dangerous team in the AFC is clear.
7. New York Jets (4)
The Jets will try to start well with Aaron Rodgers to keep up with the first-place Dolphins. They will hope they can establish having the best defense in the division again with Sauce Gardner, Quinnen Williams with others. Whoever wins the Monday night matchup will shoot into the top-five.
8. Buffalo Bills (5)
The Bills have heard the threats from the Dolphins and Jets and will try to make statement with Josh Allen and their defense on the road. Whoever wins the Monday night matchup will shoot into the top five.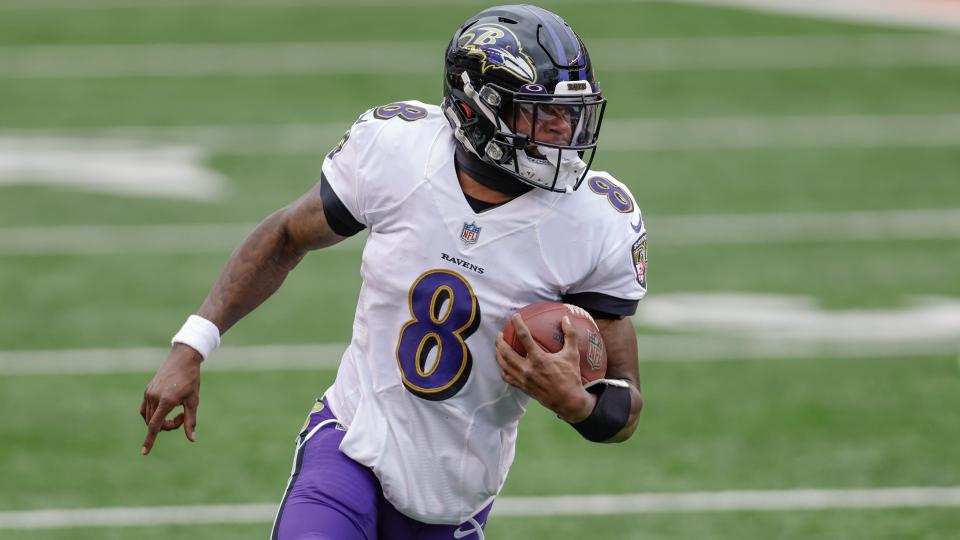 9. Baltimore Ravens (7)
The Ravens unleashed their new pass-happy offense but still ran well despite not involving Lamar Jackson as much and losing J.K. Dobbins again for another season. They still need to worry about their defense being a liability against better offenses.
10. Jacksonville Jaguars (8)
The Jaguars got a little sloppy in Indianapolis, but they also showed off their added offensive firepower with Calvin Ridley and Tank Bigsby and some more of their young defense coming together. They are a serious AFC contender building momentum.
MORE: How Calvin Ridley formed instant connection with Trevor Lawrence
11. Cleveland Browns (19)
The Browns' defense made a massive statement, that it is loaded on every level to stop an elite offense such as the Bengals have. Myles Garrett, the linebackers and the secondary are the foundation and make Deshaun Watson and Nick Chubb have a wide margin for error.
12. Green Bay Packers (14)
The Packers expected their running game, blocking and defense to be more reliable sources of support for Jordan Love. Love took care of the rest in the rout of the Bears, showing a seamless transition from Aaron Rodgers, working with young weapons and looking like collective veterans.
13. Cincinnati Bengals (6)
Joe Burrow got his big contract and the passing game evaporated in damp Cleveland, his house of horrors in the Battle of Ohio. Call it an AFC championship hangover, but the Bengals need to get well soon in a tough division.
14. Los Angeles Rams (27)
The Rams came out playing terrific diverse pass-heavy offense against the Seahawks, showing a healthy Matthew Stafford and also running at a high-enough volume to take pressure off him. It was a masterpiece by Sean McVay and he also had Aaron Donald there to still close the door for a more suspect defense.
MORE: Why Bengals benched Joe Burrow days after inking record contract
15. Los Angeles Chargers (12)
The Chargers' defense ran into a buzzsaw of the Dolphins' offense, exploiting plenty of holes in their scheme that usually holds up well against the pass. They can leave their 0-1 start confident that the new offense looks great on a more expensive Justin Herbert.
16. Pittsburgh Steelers (13)
The Steelers are still a promising offensive work in progress with Kenny Pickett, one that is set to be stunted by a dominant 49er's defense. T.J. Watt is back for the defense, one that won't be likely undressed when not facing a such a diverse 49ers attack.
17. New Orleans Saints (20)
Derek Carr overcame a shaky first start for his second team when he started throwing more to Chris Olave and then got comfortable with the deep ball. But for a defensive-minded team, it needs more out of the run without Alvin Kamara.
18. Washington Commanders (21)
Sam Howell is a gamer and should get better with his arm and athleticism once he cleans up mistakes and gets more on the page with all of his key targets. The defense got a pass vs. the anemic Cardinals, but played well still minus Chase Young.
19. Atlanta Falcons (22)
The Falcons didn't change their identity with Bijan Robinson and Desmond Ridder. They just enhanced it as a power running force with more of Tyler Allgeier. The defensive improvements give them some good hope to take the NFC South.
20. Las Vegas Raiders (26)
How about Josh McDaniels and Jimmy Garoppolo? Their offense their way looked a lot better with Josh Jacobs, Jakobi Meyers and Davante Adams in spoiling the Denver debut of Sean Payton. The Raiders played with a lot more fight than some of their down days last season.
21. Tampa Bay Buccaneers (29)
How about Baker Mayfield? He was unfazed on the road and took advantage of some good weapons to take down the Vikings, with plenty of help from Todd Bowles' defense. He will do his best to secure his fourth starting gig.
22. New England Patriots (23)
Mac Jones showed some encouraging signs against the Eagles after recovering from a rough start and the defense also tightened up and make big plays. But there was still no winning result ahead of facing the dangerous Dolphins.
MORE: Tom Brady proclaims himself 'Patriots for life' in return to New England
23. Seattle Seahawks (15)
The Seahawks were up 13-7 at halftime and looked like they were about to control the Rams at home in the second half, but then they didn't do anything with disjointed offense and defense. That has to be of early concern to Pete Carroll with a trip to Detroit next.
24. New York Giants (16)
The Giants showed zero life in the rain at MetLife in getting blown out of their own building in all three phases. Daniel Jones and Saquon Barkley didn't look like they just go paid. Getting shut out is rough but they face a must-win get-well game in Arizona.
25. Denver Broncos (17)
What was that? Russell Wilson and the offense still looked blah and the Broncos couldn't get out of their own way to overcome a tiny deficit. Payton has a lot more work to do to make them more competitive post-Nathaniel Hackett.
26. Minnesota Vikings (18)
What was that? The Vikings did more of what they did last season, getting lost a little when Justin Jefferson wasn't doing their thing. The sloppiness replaced last year's fourth-quarter magic in what will be a regression to mean season in Minnesota.
MORE: Grading the NFL rookie QB debuts from Week 1
27. Carolina Panthers (24)
Bryce Young had the typical rookie passing debut with ups, downs and turnovers. The Panthers' defense looks strong vs. the pass, but they need more weapons to rise to be explosive enough on the other side.
28. Chicago Bears (25)
Justin Fields is trying to grow as a runner and passer but he can still make critical mistakes in the latter capacity and the Bears' defense, despite personnel improvements, is still weak against pass and run.
29. Indianapolis Colts (30)
The Colts will hope Anthony Richardson isn't injured too badly, because he did give them a nice spark, proving early he's a good fit for Shane Steichen's offense. The defense, outside of one big plays, showed it will be a long-haul problem this season.
30. Tennessee Titans (28)
What was that? With every bad pass by Ryan Tannehill in New Orleans, they got closer to ushering in the Will Levis era. The defense came up to be a physically strong force against the run as usual, but the passing game and pass coverage are unsurmountable issues.
31. Houston Texans (31)
The Texans ground away to stay in the game with C.J. Stroud and an eager young defense under DeMeco Ryans, but running the ball shakily and not stopping the run could keep them from being competitive in a lot of games.
32. Arizona Cardinals (32)
The Cardinals showed more offensive and defensive life than expected in Washington with veteran Josh Dobbs at QB and some takeaways, but it still looks like long losing season ahead.
Read the author's full story
here
Get Best News and Web Services here